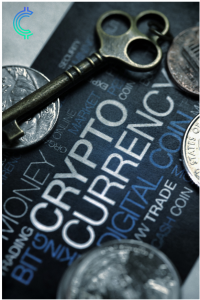 What you need to know about VISA's increasing involvement in the crypto sphere
Visa, the credit card giant, has also entered the crypto adoption race and this significant move paves way for a revolutionized payment system. Before we explore their involvement in the crypto sphere in-depth, please note that Visa has a customer base of about 70 million merchants and any move that they make would practically be extended to a huge customer base.
It should also be mentioned that in order to provide this feasibility, Visa will offer a native currency, called USDC, built on the Ethereum blockchain.
As a result of USDC's integration into their platform, Visa's customers will be able to start receiving and sending payments in USDC immediately. However, from the operations perspective, these funds will first be converted to a base fiat currency (e.g., USD) and then deposited into the receiver's account at the time of settlement. It should also be noted that Visa plans to release a card as well just to send and receive USDC for its corporate clients and this has never happened before since many crypto startups provide individuals the access to crypto-based debit cards, but the market does not have a solution in regards to businesses.
According to a statement issued by Visa's head of crypto in June 2020, he said that Visa considers itself as a network of networks, and therefore, in the company's sight, the movement to stablecoins like USDC, is essentially the addition of another network on their fabric.
It is worth noticing that this is "just one of the moves" made by Visa in the crypto sphere as they have been involved in the niche for quite some time now and their interest is increasing every year. For instance, the company also helped a crypto startup secure a $40m investment that aimed at HODLing currencies on the blockchain. Moreover, Visa also filed a patent for getting approved in order to start minting fiat on the blockchain, and their crypto-related use cases that directly serve the central banks are also increasing. Therefore, it is pretty obvious that one of the largest financial services providing companies in the world regards blockchain as a promising technology and their moves would be disruptive in the long run.
Since the internet seems bombarded with open banking, DeFi, and blockchain, Visa has stepped into this niche as well and they now provide a solution called Visa Crypto APIs, allowing different entrepreneurs and organizations to run several use cases on this generic offering. For instance, as a business, if you use Visa's Crypto APIs, you could enable your customers to trade Bitcoin or directly take part in new features rolled out by Visa and its subsidiaries. While it offers seamless feasibility, it would also increase your customer base as more crypto enthusiasts would have a reason to join your platform, thus boosting your revenue stream. In order to provide comprehensive feasibility, Visa offers wallet services/integrations with these platforms:
Coinbase
BlockFi
Circle
com
Fold
Xapo