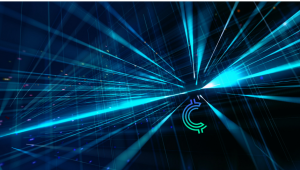 Something new is unknown, and human nature is to fear the unknown.
You probably are still unsure of how cryptocurrency can help your business, so I'm here to tell you what happened when one of our merchants started accepting Cryptocurrency for 2 weeks.
Day 1
Downloaded the app to my tablet and was approved in a few minutes.
Day 3
We created a marketing push to let our new and existing customers know we can now accept Bitcoin and Litecoin, as well as other crypto's.
Day 4
We received tons of social media activity. New contacts reached out because they were only interested if they could pay with their Cryptocurrency.
Day 9
A customer chose to pay their initial deposit with Litecoin! We created a sale, and selected Litecoin. A QR code popped up, the customer scanned the code, and sent payment. We got a confirmation email within minutes letting us know the transaction was successful.
Day 13
We received the direct deposit into our bank. Cryptobucks mentioned there was a slight delay in funding because the sale was done on the weekend. It was no different than our card sales, so it was nothing new.
Day 15
More and more activity online. We couldn't believe how many customers were willing to shop with us because we can accept Crypto.
Day 16
Second customer came in from out of state. Wanted to buy a full system with his Bitcoin. Same process and got the email confirmation of a successful sale.
Day 19
Received our second deposit. Cryptobucks mentioned they will include us in their next blog post where they highlight merchants that can accept Crypto.
Success stories. We love to hear them especially when it's something new that you want to try, but just don't know.
Cryptobucks offers more than just cryptocurrency acceptance. It brings an opportunity to open your business to a new, progressive market that gives you the edge on your competition. Cryptobucks converts the Cryptocurrency to USD at point of sale, and funds are deposited into your bank in 3 business days.
Something new may be exactly what you need to stand out. Merchants that sign up will be highlighted in our social media that could drive more sales to your business!